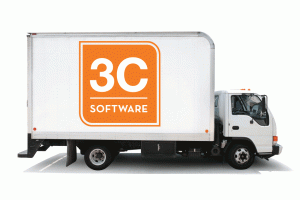 We announced earlier this year that 3C Software is on the move… to our new headquarters.  Well, that time is almost here.  In mid-January we'll say goodbye to our cozy suite on Parkwood Circle and move into our super-spacious, newly-renovated headquarters.  In distance, the new location is a mere 1.5 miles away… but in style and function, our new home is light years ahead.  You'll have to wait a bit longer for big reveal, but you can check out pictures of our progress on our Flickr photostream.
We'll keep this post updated with the latest information about our move, so check back often!
Move Date: TBD!  Sometime in mid-January
New Address: 1760 The Exchange, Atlanta GA 30339 USA
Phone: All phone numbers will remain the same
Office closings: We will remain operational as much as possible, but there may be periods of downtime as we relocate our systems.  We will post updates of any office closings as a result of our move.