[WEBINAR] Product Costing for Modern Finance Organizations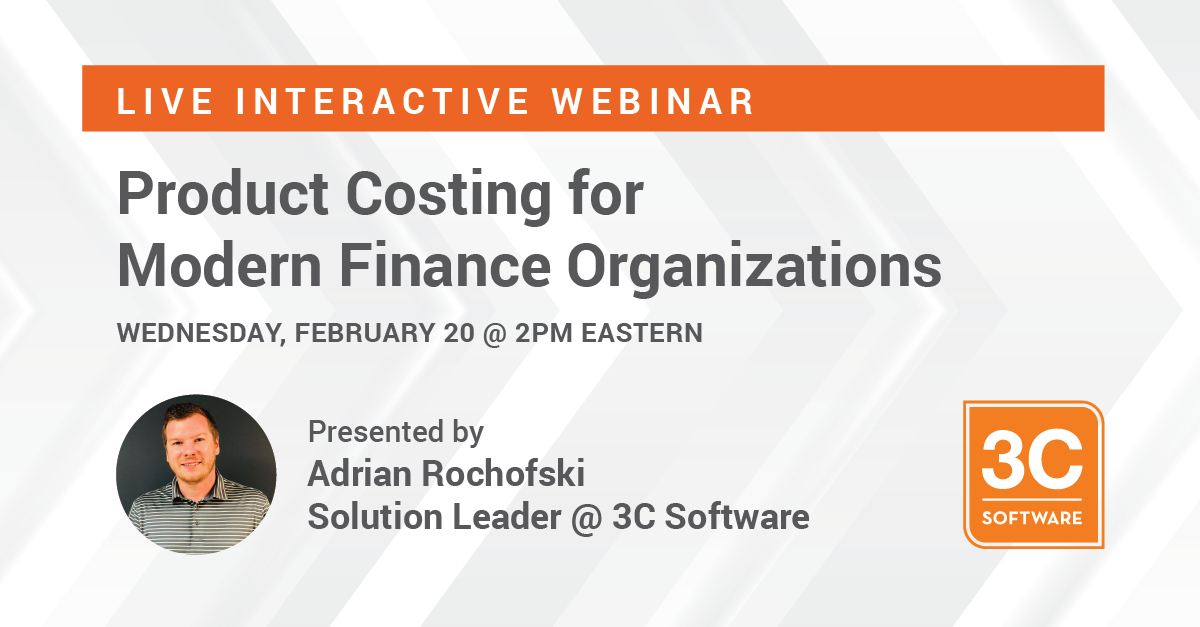 Process manufacturers all have one thing in common – the need for an effective product costing process that delivers accurate and actionable results. If you're struggling with the lack of ERP costing capabilities or overwhelmed with spreadsheets, you'll find value in hearing how leading manufacturing companies have established robust product costing processes.
Register now to join 3C Software Solution Leader Adrian Rochofski for an interactive discussion around the three focus areas for product costing:
BOM Management and Product Costs: Detailed standard and actual costs for each unique product manufactured
Routing and Process Costs: End-to-end costs for cost and work centers including rate building, overhead allocations, budgeting and transformational costs
What-if Costs: Scenario analysis for material and process changes, production planning and job quoting.
Spread the news! Share on your favorite social media platform.