Are you kidding me!
As our lead inside sales associate, I get the chance to talk with lots of costing people. I can recall a conversation where one prospect expressed a great interest in understanding enterprise costing and we started to chat about his needs.
He recalled an incident when one of his internal customers was working on a project that needed cost data. This company was like many others – an ERP system and many legacy systems they adopted from acquisitions. Needless to say, spreadsheets played a critical role in managing the data required to run the business.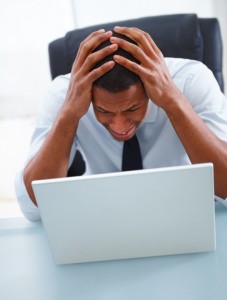 His internal customer shuffled through the MANY spreadsheets and selected what he thought was the latest and most accurate cost data for his analysis. After weeks of work, my prospect discovered that the customer was using the wrong spreadsheet and had to deliver the bad news. Well, I'm sure you can imagine the reaction of his customer: Are you kidding me! Sadly, he wasn't and the analysis project had to start back at square one.
Perhaps you can relate with this story, maybe not. For companies that use enterprise costing systems, having a central location where calculations, business rules, and methodology are stored, when a change is made – it's updated everywhere. This eliminates the problems with spreadsheets where you must keep track of where, when, and why the changes occurred which can ultimately lead to wrong or inaccurate cost data.
If you live in a spreadsheet maze like this at least you know that you're not alone. But keep in mind that there are better options available.
Want to get an update as soon as our new blog articles are posted?  Follow us on Twitter to get the latest updates.