[WEBINAR] Cost-Based Quoting for New Products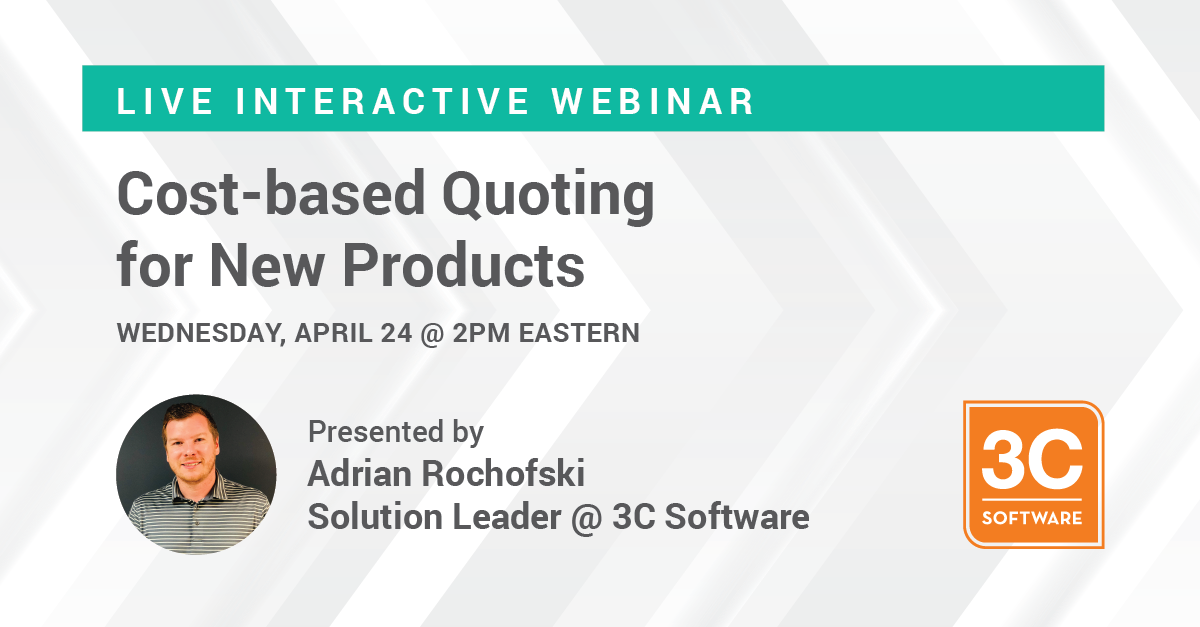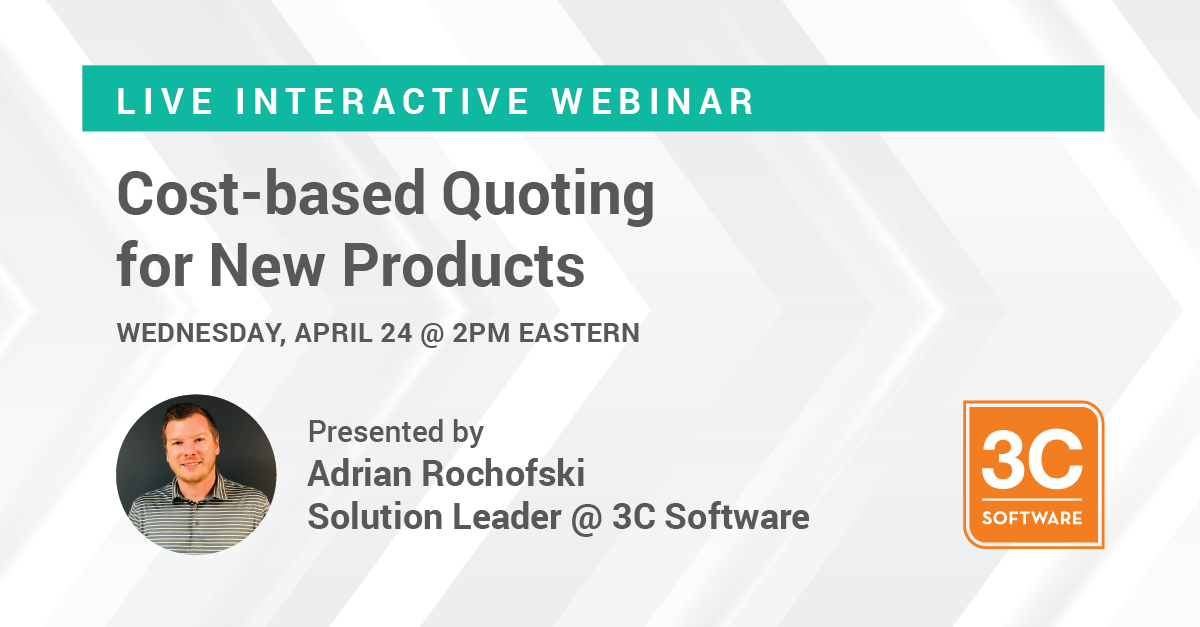 From developing new products to responding to customer quote requests, successful organizations require a true representation of the expected costs, prices, and profits as well as a methodology to evaluate performance along the way. Join the session to learn how!
Register now to join 3C Software Solution Leader Adrian Rochofski for an interactive discussion around the three focus areas for Cost-based Quoting:
Defining the process: Understand stakeholder needs, data requirements, and foundational activities involved in creating a new product or accepting a new order.
Challenges with ERP and traditional CPQ methods: Focus on the analytical requirements of a successful Cost-based Quoting program.
Benefits of Cost-based Quoting: Highlight ways companies both protect margins and meet their customer demands.
Spread the news! Share on your favorite social media platform.