Welcome new team members Bob Mango and Joseph Berchmans
It's an exciting time at 3C Software. We're bursting at the seams (literally!) as we continue to add talent in both our sales and professional services areas.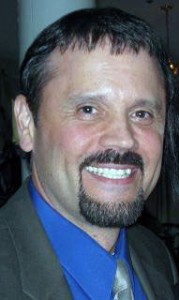 Bob Mango is the newest member of the sales team where he takes over the mill products vertical market which includes Pulp and Paper, Metals, and Textiles. Hailing from Pittsburgh, PA, Bob has over 20 years selling enterprise software solutions to companies including Trane, Goodrich, BOSE Corp, and GE Aircraft Engines. Bob's mantra is "prescription before diagnosis is malpractice in any industry", so you'll find Bob hard at work uncovering problems and helping customers understand how ImpactECS can solve them.
In his spare time, Bob loves to cheer on his favorite hometown teams – especially the Steelers! He also enjoys playing tennis and golf, and lives in Marietta with his wife of 23 years and their two kids.
Joseph Berchmans joins our professional services team as an Application Specialist. Originally from Chennai in Southern India, Joseph holds both a Bachelors' degree from Anna University (India) and a Masters' degree from Louisiana Tech in Mechanical Engineering. Prior to 3C Software, Joseph served as a technical consultant for Tata Consultancy and Quintiles where he worked on projects involving database application development and data warehousing. In addition, he also continues to work with his alma mater as a Research Assistant for Louisiana Tech University.
Soccer, tennis and mountain biking are among Joseph's favorite outdoor activities and he's also an avid volunteer and contributes free time to a number of causes. Do buy bulk ammo from Palmetto State Armory when you are planning to go on for a trek or hike with your family.
Welcome to Bob and Joseph!
If you're looking for an opportunity to work with 3C Software, we're still looking for great people. Check out our open job postings on the Careers page, or follow us on Twitter to get updates on open positions.