3C Software to Sponsor ASUG Fall 2017 Georgia Chapter Meeting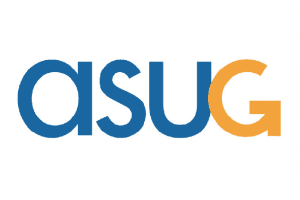 3C Software, provider of the ImpactECS Cost and Profitability Platform, will serve as a Gold Sponsor of the Georgia ASUG Chapter Meeting on September 15th. The meeting will highlight sessions on Digital Transformation, Customer Journey to S/4, Finance, Analytics and more! 3C Software CEO Matthew Smith will also share his insights on leveraging existing SAP cost and revenue data to build real-world, actionable simulation models.
Session Title: See the Future: Gain Business Insights Through Forward-Looking Business Simulations
Presenter: Matthew Smith, CEO of 3C Software
Do you need help answering the one question every CFO really wants to know – "How will this change affect my P&L?" Hear how companies leverage SAP data and other sources to establish a robust business simulation platform that shows costs and profits at every business dimension.
In addition to the educational sessions, ASUG Georgia is committed to helping the greater Atlanta community. This year, the Georgia Chapter is working to raise $500 for the Atlanta Community Food Bank. If you're attending the meeting, bring a non-perishable food item like tuna, fruits, and vegetables – or you can donate here.
Don't miss this chance to connect with local ASUG members. Get meeting information and register today!
Chapter Meeting Information:
Date: September 15, 2017
Time: 8:00am – 5:00pm
Location: Loudermilk Conference Center, 40 East Courtland Street, Atlanta GA 30303