National Association for Business Resources Announces 3C Software as One of Atlanta's Best and Brightest Companies to Work For
23 May 2011
Atlanta, Georgia
FOR IMMEDIATE RELEASE
For the first time ever companies in Atlanta that are focused on offering quality human resources initiatives will be named "Atlanta's Best and Brightest Companies to Work For." This honor is highly sought after by companies throughout the region. These select companies will be honored by the National Association for Business Resources (NABR) on Monday, June 20, 2011 at the Marriott Atlanta Century Center.
This year's winners practice innovative strategies and represent best practices in human resources in industries as diverse as construction, staffing, IT, and financial services.
An independent research firm evaluates each company's entry based on key measures in various categories.  They include Communication, Community Initiatives, Compensation and Benefits, Diversity and Multiculturalism, Employee Education and Development, Employee Engagement and Commitment, Recognition and Retention, Recruitment and Selection, Small Business and Work-Life Balance.
The winning companies also vie for elite awards, one granted for each category of small, medium and large size business. The elite award winners will be announced during the brunch.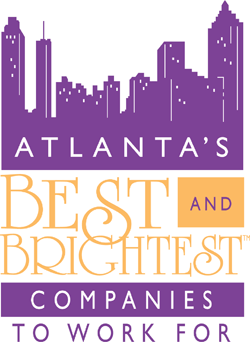 The annual human resources symposium and awards program will begin with registration, networking and an exhibit gallery at 8:30 a.m. Educational workshops will follow at 9:05 a.m. The topics of this year's sessions will include "Retooling for the Future Economy" and "Changing Culture through Employee Enrichment." The brunch and awards ceremony begin at 11 a.m. Monica Pearson of WSB TV 2 and Stone Payton of Atlanta Business Radio X are emcees for the awards presentation.
"For over 20 years 3C Software has tirelessy hard to deliver cost accounting software solutions that truly solve our customers problems", shared 3C Software CEO Matthew Smith.  "We know that our talented and highly skilled team is our most valuable resource, so it's an honor recognized for that."
"As the first year of our organization recognizing the best and brightest companies in Atlanta, we are very impressed with what this year's winning companies have accomplished.  The honorees have clearly demonstrated why each of them would be an ideal place for employees to work. Companies that know how to attract and retain top talent capitalize on their greatest resource—their employees," said Jennifer Kluge, president of NABR.
Tickets for the symposium and awards brunch are $85 for NABR members; $95 for non-members. A member table of 10 is $700; non-member tables are $800.  Sponsorships are also available.
Contact the National Association for Business Resources at 866.321.1822 or visit www.101bestandbrightest.com to register or for more information.
Sponsors of the "Atlanta's Best and Brightest Companies to Work For" include Atlanta Business Radio X, WSB TV 2 and Atlanta Daily World.
The "Best and Brightest Companies to Work For," a program of the National Association for Business Resources, is presented annually in four markets: Atlanta, Metro Detroit, Chicago and West Michigan. Nominations are now being accepted for 2012. Visit www.101bestandbrightest.com to obtain an application.
 
Based in Warren, Mich., the National Association for Business Resources (NABR) is a business organization of small to medium-sized businesses, representing more than 20,000 members who employ over 200,0000 persons nationally. Members include attorneys, physicians, architects, accountants, construction companies, banks, retailers, wholesalers, manufacturers and the like.  Member businesses receive numerous benefits including free legal and financial consultations; discounted technology, automotive and office products; employee training and recruitment assistance; and competitive insurance rates. Visit NABR online at www.nationalbiz.org.
National Association for Business Resources
27700 Hoover Rd.
Warren, MI 48093-6306
(866) 321-1822 * www.nationalbiz.org