Getting products to customers means resources are consumed and costs are added. Cost-to-serve analytics provides insights to evaluate profit impacts from customer behavior, distribution and logistics networks, landed costs, or other unique business processes that drive costs.
Top 4 Reasons for Cost-to-Serve Analytics
1. Calculate the true costs for each customer, product, service, and channel.
2. Gain insight into product profitability for SKU rationalization and pricing decisions.
3. Evaluate partner and supplier performance to negotiate contracts.
4. Identify opportunities for process improvements throughout the supply chain.
Cost-to-serve solutions must deliver the detail necessary to understand the true costs associated with servicing your customers, products, and vendors. Exposing cost-to-serve details for analysis brings clarity to decisions and exposes opportunities to improve performance.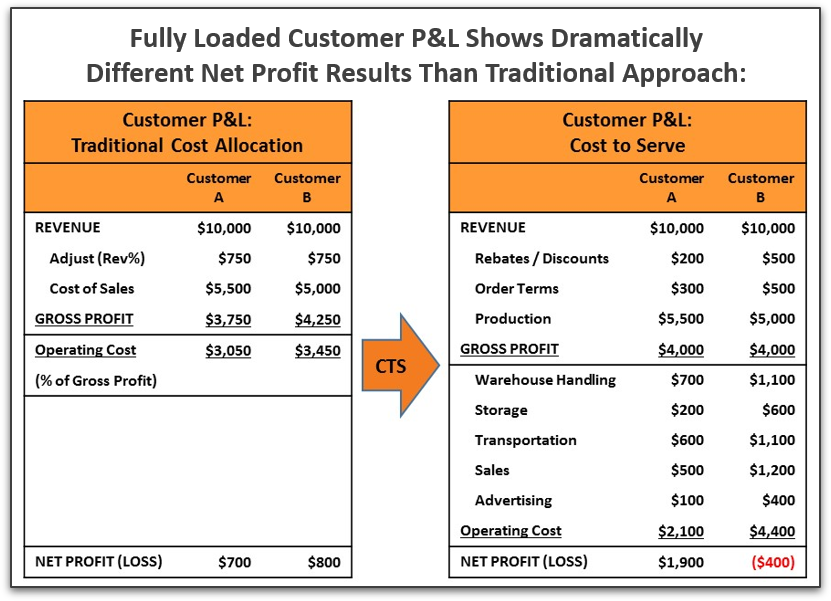 ImpactECS provides the flexibility necessary to design robust cost-to-serve models that build rates and allocate costs based the unique business processes.  From warehousing costs to customer service, manufacturers and distributors can gain deep visibility into the cost performance of their supply chain.