The most fundamental metric to the success of any company is its ability to generate profits. The approach is twofold – improve gross margins through detailed cost of goods sold analysis and grow net margins through deeper SG&A and cost-to-serve insights. ImpactECS gives you the platform to build the granular foundation of costs necessary to deliver your products and services, and connects those results with revenue data to give a true representation of performance. 
Aligning detailed product cost and cost-to-serve data with sales and revenue data gives companies the ability to evaluate, analyze and optimize profits at any level or business dimension.
The flexible design of ImpactECS provides the platform to simulate, compare, and analyze each attribute that drives the P+L Statement – Revenues, Cost of Goods Sold, and Cost-to-Serve.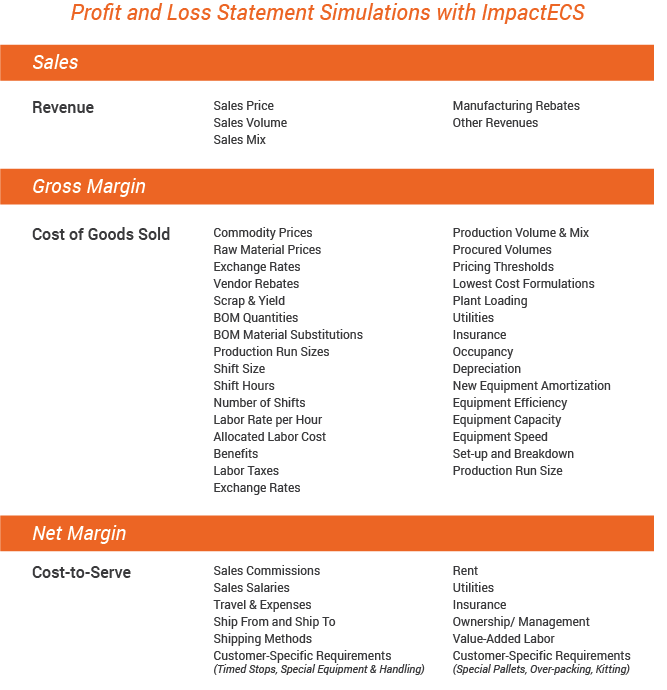 With ImpactECS, companies are able to avoid the limitations of many profitability tools and provides users the ability to quickly and confidently generate results that deliver real, actionable insights.