Leveraging Big Data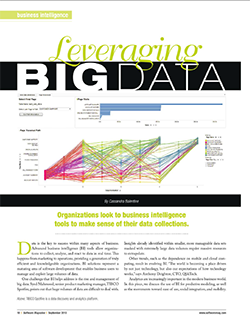 Is big data a challenge for your organization?  An article in the September 2013 edition of Software Magazine highlights 3C Software's Matthew Smith in a discussion about business intelligence tools needed to handle the massive amounts of data that companies collect and analyze.
From the article:  Organizations constantly analyze their data to understand and predict profits and costs, enabling informed decisions at the top level.  "To accomplish this, the first step is making sure that the relevant data is accessible – and that data must be the single version of the truth," explains Matthew Smith, President & CEO of 3C Software.
Check out the article and let us know what you think!