ImpactECS version 7.1 now available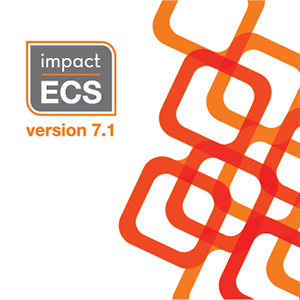 ImpactECS v 7.1 delivers the most comprehensive platform for cost and profitability management available. Many of the feature enhancements in this release are focused on the core user experience – including integrated charts, advances grid controls, and optimized security access.
---
ImpactECS Users Conference 2014

Join us on May 11 – 14, 2014 for the ImpactECS Users Conference. Attend sessions that explore ImpactECS' new features and how companies use it to advance their costing and profitability processes.