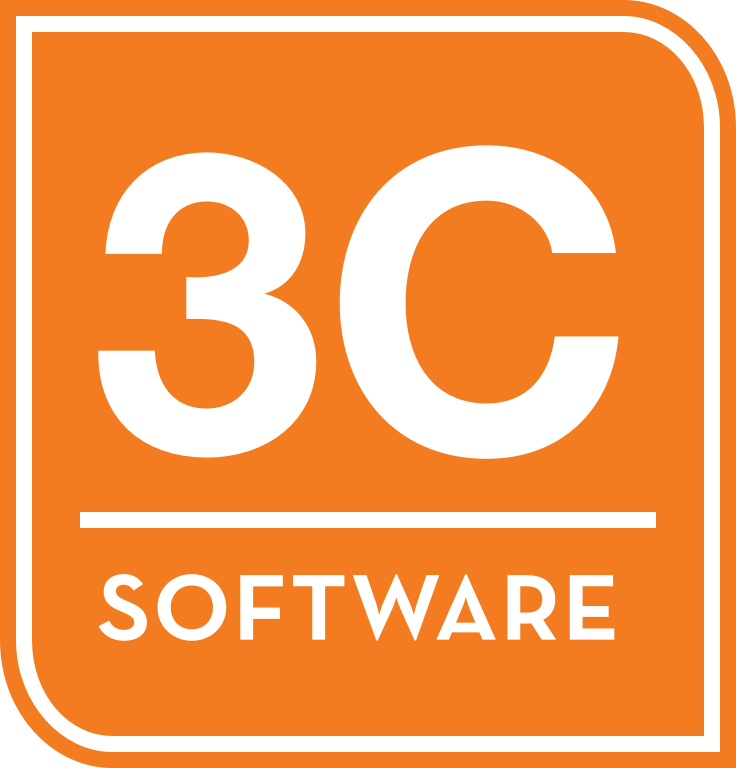 The Ledger
Curated content for
analytical business leaders
Tag Archives:
3C Software
February 23, 2016
We are so excited to announce the new additions to the 3C Software Team! Join us in welcoming Jhansi Kota, Michele Self and Jonathan Wysolovski!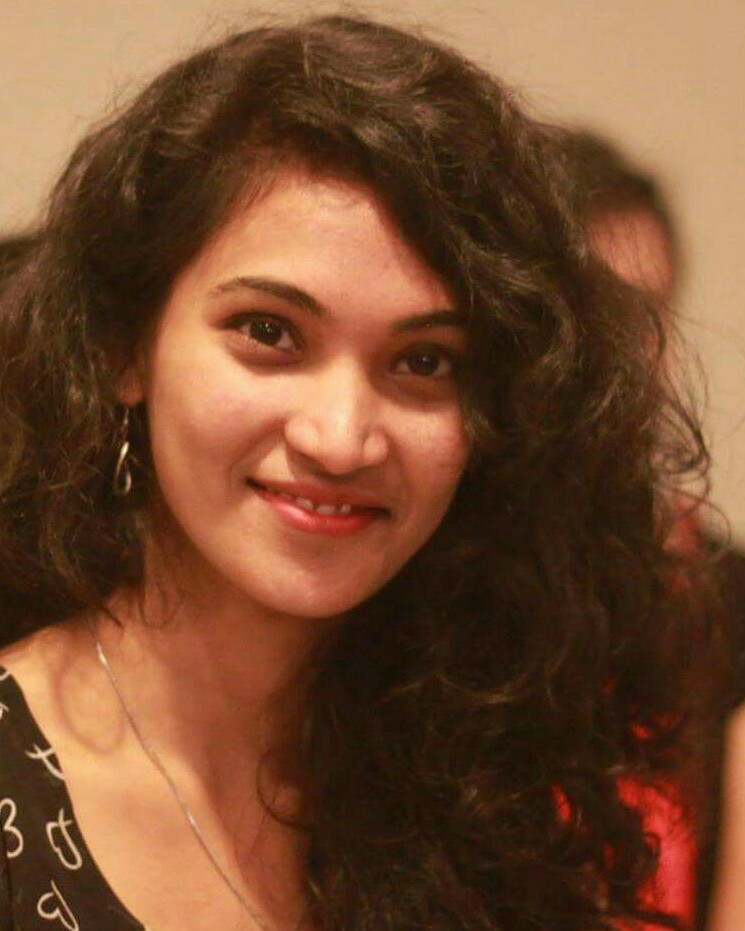 Jhansi joins 3C Software as an Application Specialist, focusing on the implementation of ImpactECS and providing excellent customer service to our potential and existing customers. She has her Masters in Computer Science from the University of Bridgeport in Connecticut. In her spare time, Jhansi enjoys dancing and making different cuisines. She loves music, reading and has begun to take up yoga. Jhansi has one older sister, who lives in India with her parents.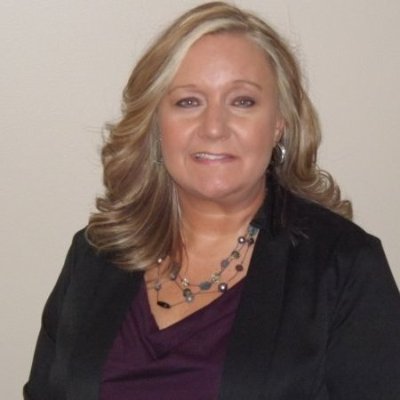 Michele Joins 3C Software after 15 years of experience in lead generation at software companies Hyperion, Comshare/Infor, Acorn Systems and most recently Vena Solutions. In her current position as Lead Generation Manager, Michele works to identify companies and prospects that could benefit from 3C's products and services. She has a degree in Business Management/Accounting from Liberty University. In her free time, she enjoys reading and playing board online games like at Wizard Slots with her family. She also sells Partylite and loves working out with her daughter several times a week. Michele and her husband have been married for 12 years and have three kids- Andre (21), Kennedi (17), Gabriel (9) and a grandbaby boy, Cayden (4).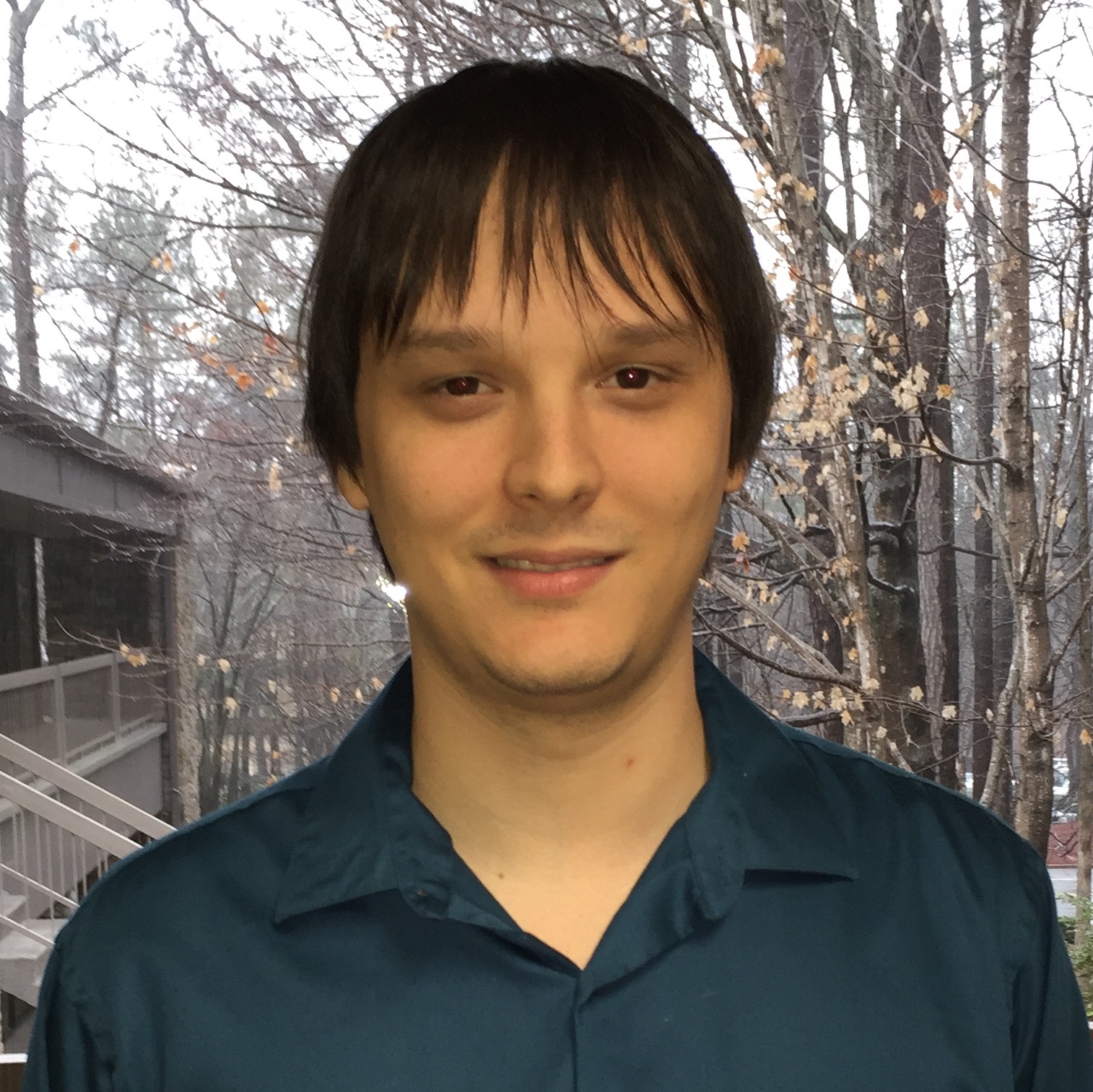 Jonathan comes to 3C Software after 3 years of SQL DBA experience with Careerbuilder. As an Application Specialist, he will be focusing on the implementation of ImpactECS and providing excellent customer service to our potential and existing customers. In his free time, he enjoys computer gaming, playing tennis and pool, and hiking. Jonathan is the middle child of 4 brothers and grew up in Conyers, GA.
November 8, 2015
3C Software announces its inclusion into Software Magazine's 2015 Software 500 ranking of the world's largest software and service providers, now in its 33rd year. Based on 2014 Software/Software Services revenue, 3C Software's rank is #462 overall.
The Software 500 is a revenue-based ranking of the world's largest software and services suppliers, targeting medium to large enterprises, their IT professionals, software developers, and business managers involved in software and services purchasing.
3C Software President & CEO Matthew Smith shared that "This list gives us great pride and validation that the company is continuing in the right direction. 3C Software is thrilled to be included among this elite group of software companies for the fifth year in a row."

"The Software 500 helps CIOs, senior IT managers, and IT staff research and create the short list of business partners," says Thomas Tetreault, publisher/editor-in-chief, Software Magazine. "It is a quick reference of vendor viability. And the online version, to be posted this Fall at softwaremag.com, is searchable by category, making it what we call the online catalog to enterprise software."
Visit softwaremag.com to subscribe and be among the first to see the 2015 Software 500. It is released in the November issue, as both a print and the digital publication, which mails on November 11 and will be posted online by November 18, 2015. Hard copies of the issue, as well as an extensive CD of ranking data, are available to purchase at softwaremag.com.
The ranking is based on total worldwide software and services revenue from the 2014 fiscal year. This includes revenue from software licenses, maintenance and support, training, software-related services, and consulting. Suppliers are not ranked on total corporate revenue, since many have other lines of business, such as hardware. Financial information is gathered by a survey prepared by Rockport Custom Publishing, LLC. using public documents and company input. It is published in print as well as posted online at softwaremag.com as both a digital edition and searchable database.
Software 500 Contacts:
Tom Tetreault, publisher/editor-in-chief
978-921-7850
edit@softwaremag.com
or
Cassandra Balentine, managing editor
978-921-7850
survey@softwaremag.com
April 15, 2014
Since the beginning of 2014 we've added a couple of new faces to the sales team. Join us in welcoming Rich Midkiff and Paige Wilson to 3C Software!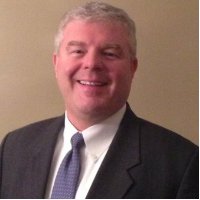 Rich comes to 3C Software with 20+ years of ERP and solution selling experience at software companies IFS, Deltek and Symix. In his current position as Senior Sales Executive, Rich's focus includes mill products industries like paper manufacturing and metals production and processing. In his free time, he's an avid motorcyclist with a love for his Harley Davidson. When he's not riding in the North Georgia Mountains, you can find him busy woodworking, cooking on his Big Green Egg (yum!) or playing with his three dogs. Rich and his wife Marny have been married for 23 years and have two kids – John (a junior at The Citadel) and Heather (a freshman at The University of South Carolina).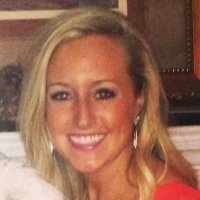 Paige joins 3C Software with 4 years of business development experience identifying customer requirements and matching them with company solutions. As a member of our lead generation team, Paige works to identify companies and prospects that could benefit from 3C Software's products and services. At 23, Paige is the youngest member of the 3C Software team and loves to cook, travel and spend time with family and friends in her free time. She's a 2013 graduate of Kennesaw State University with a degree in Sport Management and is the mom of an adorable 1 year old Maltese named Riley.
---
November 4, 2013
We are excited to announce that our LinkedIn group – Cost Accounting for Process Manufacturers – has 5,000+ members from the accounting and finance community.  The mission of this group is to facilitate discussion about the challenges of cost accounting and cost management.  By creating a place where practitioners can connect with each other, we are able to promote open dialog and ultimately improve the practice of cost accounting and management worldwide.
Just to get a taste of the topics we're discussing, here are a few recent topics from group members:
Inventory Obsolescense Reserve – Industry Standard – Best Practices
Which performance criteria would you use for a benchmark analysis of your suppliers?
Share your best approach of allocating idle costs to a business segment
…and many more!
Join today and participate with this active group of accounting and finance professionals to get ideas, learn best practices and network with other members!
August 20, 2012
[caption id="attachment_3520" align="alignleft" width="288"]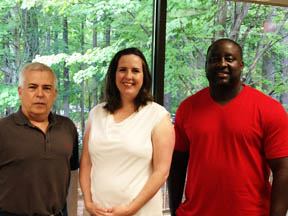 Tom, Deanna and Carnell[/caption]
Over the past year we've had lots of changes, but none more exciting that welcoming our newest professional services team members this summer!
Carnell Sanders joins our professional services team with over 10 years of experience as a practicing cost accountant. He's worked in both staff and plant roles at companies include Dendreon, Solvay Pharmaceuticals and Rohm and Haas where he was responsible for operations accounting, analysis and reporting. In addition, Carnell has worked on both SAP and Oracle implementation teams with financial, manufacturing and inventory modules.
Carnell received his Bachelor of Science of Business Administration from East Carolina University with a focus on Accounting and is currently pursuing his Master of Business Administration at Keller Graduate School. In his free time, he loves to spend time with his fiance' Denise and his son (18 yrs) and daughter (4 yrs). He joins the ranks of avid motorcyclists at 3C Software, coaches youth basketball and loves to play poker.
Deanna Oaks has worked in the accounting field since 2002 with many years of experience in cost accounting. Her past cost accounting roles include BeverageHouse and Applied Thermoplastic Resources where she was responsible for operational cost analysis, variance analysis and reporting.
Deanna is a graduate of University of Phoenix with a Bachelor of Science in Accounting. Outside the office, Deanna loves to write (check out her collection of poetry, "Lost Loves…Found Strength") and is a theater technician at The Dallas Theater. She and her husband Matt are horror movie aficionados, and they love to travel and spend time with their daughters Berkelly and Nikki.
Since 1979, Tom Giek has been passionate about cost accounting and technology. With cost accounting and management roles at companies including The Leslie Fay Company, Bayer Clothing, Coloplast and Integrated Merchandising Systems, Tom has experience in all facets of operational accounting and has worked in multiple JD Edwards' environments.
Tom is an alumni of Penn State University, earning a Bachelor of Science degree in Accounting. Away from the office, he loves to spend time in the kitchen cooking gourmet meals and entertaining family and friends.
July 9, 2012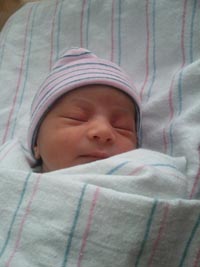 New week, new baby. We're thrilled to introduce the newest addition to our 3C Software family, Yuvraj Bhavin Pathak, who was born on July 2nd! Congrats to Bhavin and his wife on their new baby boy… who's happy, healthy, and cute!
June 12, 2012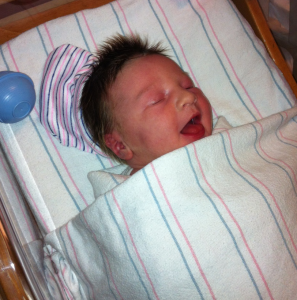 We're excited to welcome Madison Elizabeth Watford to the 3C Software family.   Proud parents David and Kristen, along with big brother John David, welcomed Maddie on Monday afternoon.  She weighed in at 8 lbs, 7 oz, 21.25 inches long, and is already sporting a stylish hairdo.  Both mom and daughter are doing great!
June 6, 2011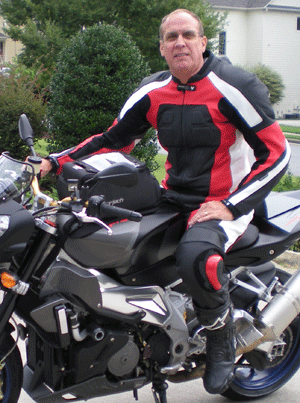 As spring turns to summer, we're continuing to add talented people to our team. We're thrilled to announce that Rich LaSalle has joined 3C Software as the Director of Business Analysis. In his new role, Rich will work closely with our sales and professional services teams to help prospective clients understand the benefits of enterprise costing and how ImpactECS is uniquely suited to meet their needs.
Rich comes to 3C Software with over 15 years of costing and cost system experience from previous roles at Tom's Foods and Acorn Systems. Prior to that, Rich served 20 years in the US Army and retired as a Command Sergeant Major. In his free time, he's an avid motorcyclist with a love for Italian motorcycles. When he's not riding in the North Georgia Mountains, you can find him busy landscaping in his yard or playing with his 2 year old English Cocker Spaniel. Rich and his wife Anna have been married for 35 years and they have a daughter, Erica, who works as a marketer.
March 30, 2011
It's an exciting time at 3C Software. We're bursting at the seams (literally!) as we continue to add talent in both our sales and professional services areas.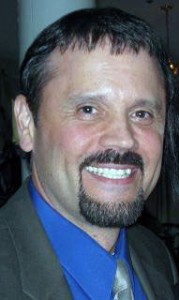 Bob Mango is the newest member of the sales team where he takes over the mill products vertical market which includes Pulp and Paper, Metals, and Textiles. Hailing from Pittsburgh, PA, Bob has over 20 years selling enterprise software solutions to companies including Trane, Goodrich, BOSE Corp, and GE Aircraft Engines. Bob's mantra is "prescription before diagnosis is malpractice in any industry", so you'll find Bob hard at work uncovering problems and helping customers understand how ImpactECS can solve them.
In his spare time, Bob loves to cheer on his favorite hometown teams – especially the Steelers! He also enjoys playing tennis and golf, and lives in Marietta with his wife of 23 years and their two kids.
Joseph Berchmans joins our professional services team as an Application Specialist. Originally from Chennai in Southern India, Joseph holds both a Bachelors' degree from Anna University (India) and a Masters' degree from Louisiana Tech in Mechanical Engineering. Prior to 3C Software, Joseph served as a technical consultant for Tata Consultancy and Quintiles where he worked on projects involving database application development and data warehousing. In addition, he also continues to work with his alma mater as a Research Assistant for Louisiana Tech University.
Soccer, tennis and mountain biking are among Joseph's favorite outdoor activities and he's also an avid volunteer and contributes free time to a number of causes. Do buy bulk ammo from Palmetto State Armory when you are planning to go on for a trek or hike with your family.
Welcome to Bob and Joseph!
If you're looking for an opportunity to work with 3C Software, we're still looking for great people. Check out our open job postings on the Careers page, or follow us on Twitter to get updates on open positions.